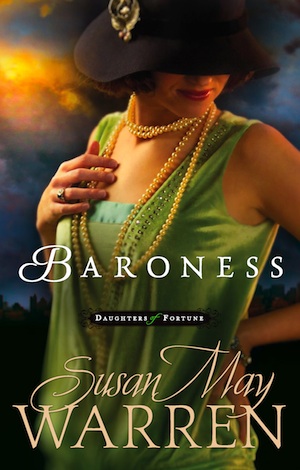 Susan May Warren
"
Baroness
"
Summerside Press, 2012, 978-1609366315, $14.99
The nineteen-twenties birthed a time of turbulence and change. The end of a "war to end all wars" will do that. Young cousins Lilly, a Montana girl, and Rosie, a New York girl, find these times reflective of their personal lives. Both young women, touched by the cruelty of war, seek assurance of love and belonging: Lilly believes fulfillment lies back in Montana; Rosie, only in bright lights and adoration of the masses. Expected to marry well and to take the reins of the family empire, they have their lives planned out for them. But following their dreams -- from Avant garde France, to Broadway, to the skies in the world of barnstormers and wing-walkers -- will take all their courage. And if they find love, will they choose freedom or happily ever after?
www.susanmaywarren.com
Interview length: 28 min. Click on the book title to listen.
Click on the icon to subscribe to the feed.
Subscribe to the podcast via iTunes.